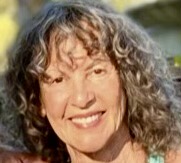 Sally Adams
R.N., Dipl.Ac., L.Ac.
Sally's work in the healing arts spans three decades. Her twenty years of Western medical experience includes a career in Registered Nursing where she specialized in emergency medicine. An interest in holistic healing inspired Sally to enroll in Graduate School where in 1993 she earned a Master's Degree in Traditional Chinese Medicine. She is both nationally certified and licensed in Acupuncture by the Medical Board of the State of California. Sally has a private practice in North County San Diego where she has enjoyed treating clients since 1995. She brings to her work gentleness and a deep respect for nature's healing wisdom.
As a form of environmental healing with ancient Asian roots, Feng Shui is a natural extension of Sally's practice in Traditional Chinese Medicine. She is a Certified Feng Shui Practitioner through the Western School of Feng Shui™ in Solana Beach, California.
Learn about Feng Shui at: lovingfengshui.com
Call Sally Adams at 760-727-9797
RESOURCES:
Awaken to your Magnificence Right Now